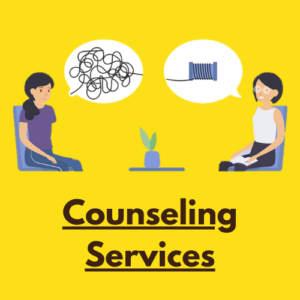 Occasional stress and a feeling of confusion is a part and parcel of life.  Sometimes, this stress becomes unmanageable and the feeling becomes nearly constant. It can be experienced in your day to day activities through many things. Like, not being able to focus or irritability. It starts affecting your daily life activities. 
It can become a chronic condition if a person does not take action to manage it. 
Meet our Counselors.
Have you been in a phase of stress or anxiety when you feel like everything is falling apart ? Feeling like nothing is going right? It's a lot of pressure, right? For some individuals, it's easier to cope with it but for some, it's not.
Now, you must be wondering, "Do I really need counseling?", "Am I stressed?" , "Am I not being able to deal with it?"
Counseling by a mental health professional can help you grow through all of this. It can help you change as a person and cope with it, for the better. 
Stress and anxiety are essential for us. How?
Stress or tension in life is inevitable. In moderate intensity, stress and anxiety help us to get things done, it provides us with the necessary motivation. But if you are experiencing an intense amount of stress or anxiety while trying to do anything, it is messing with your capacity to deal with it. 
Problems like relationship issues, loneliness, lack of proper adjustment, lack of personal space,  time constraints, addiction, frustration due to non fulfillment of desires, physical illness, uncertainty, family problems, competition, comparison are some common triggers of stress and anxiety. 
Let's be honest, this lockdown has taken a toll on the mental health of all of us. Just know that you are not alone in this and neither is it irreversible. 
Careershodh is taking a step forward to assist you in finding your issues and overcoming them. We assure you 100% privacy with most affordable rates with the excellent team of professional Counselors. Click on this button to avail your first telephonic, digital, and face to face counseling session. 
(On the button- 'Book Your Appointment for Counselling session') 
Coping with stress is an important life skill. We will practice this together by identifying your anxiety triggers and developing a safe plan to gently expose you to those triggers, both in session and on your own until one day you find it no longer affects you.